Into
2021
01. February 2021
2020 was a hard one.
I started writing this post in December, but I couldn't make myself finish it. The whole situation with COVID made me anxious at times and I didn't really have motivation for my side projects including this blog. But I won't focus on bad things, everyone had a tough year, so let's try to stay positive.
Generative Art
I had one huge positive this year - I got into generative art. My fiance likes to say that I woke up on the first on January and started drawing some triangles. Triangles were super naive, but I'm super happy with my progress and these are some of my creations (all pen plotted):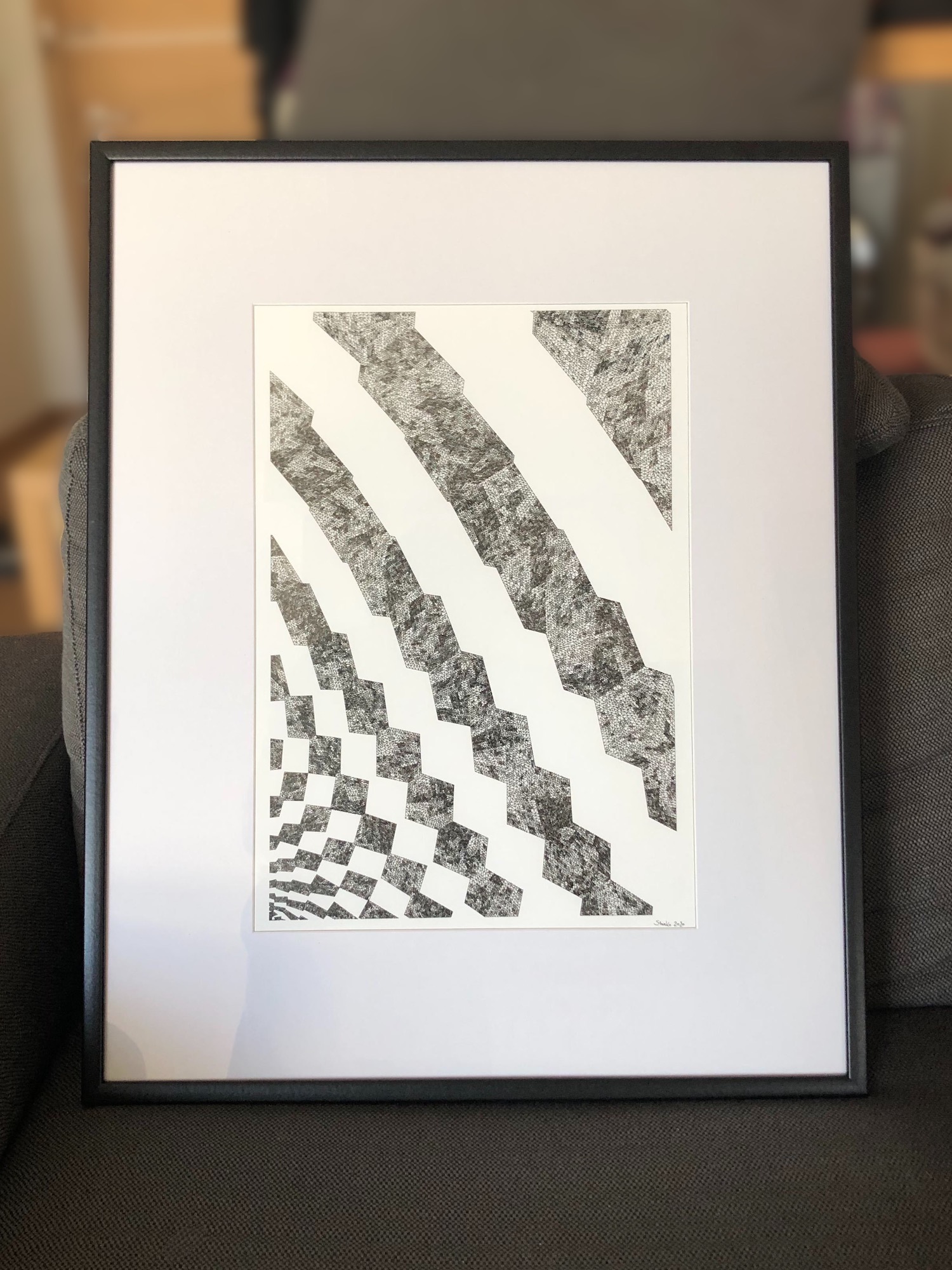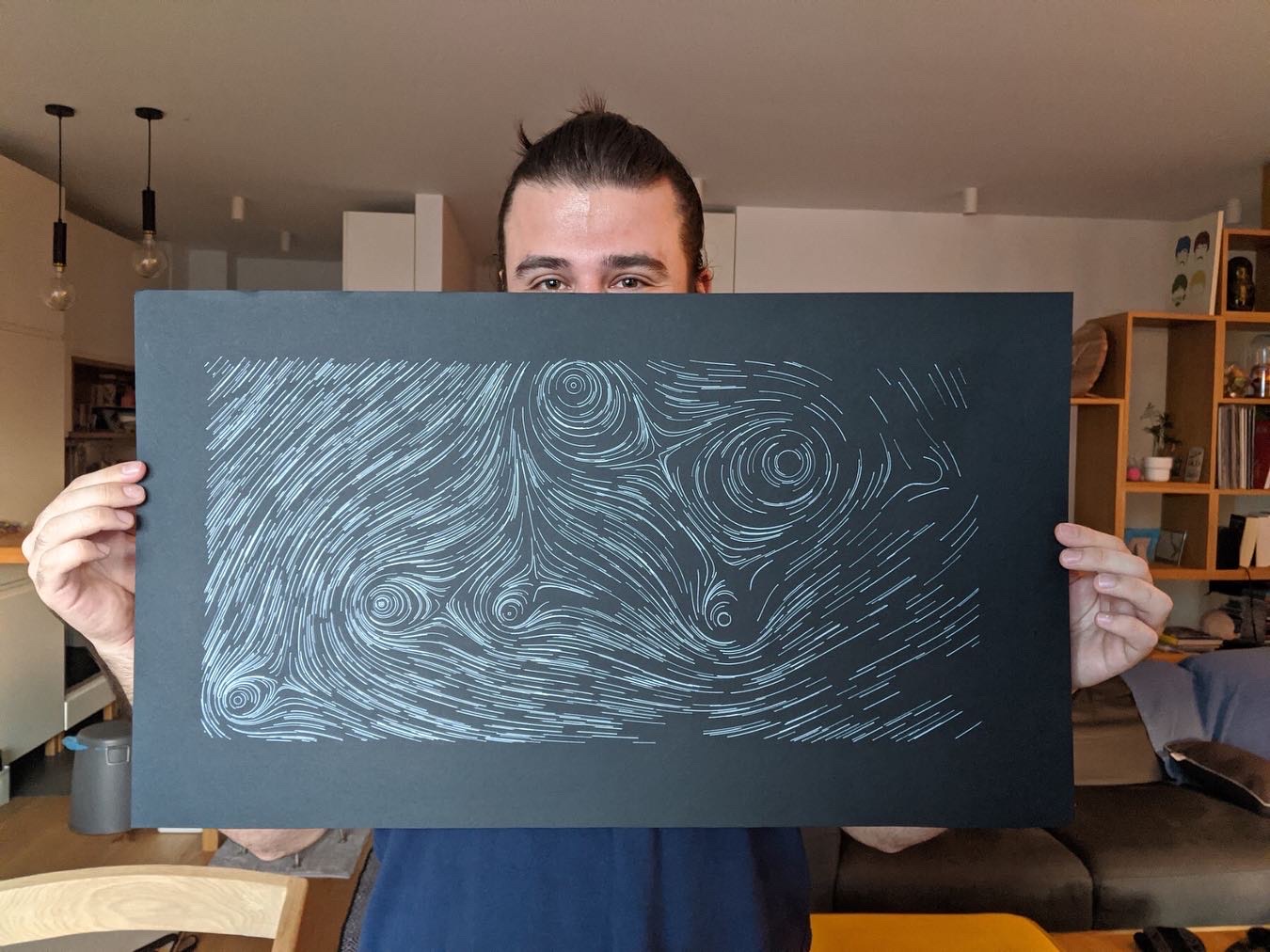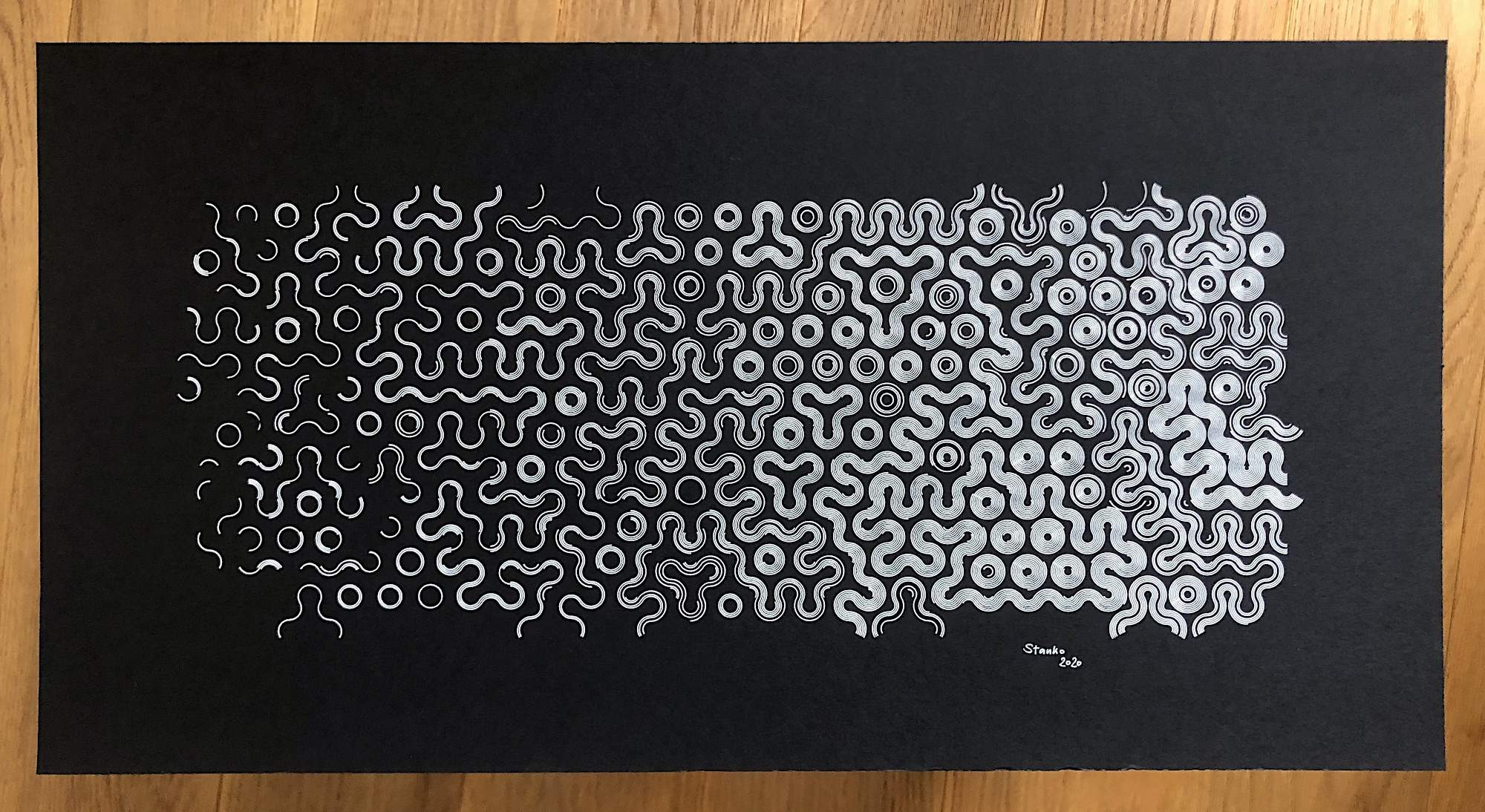 Special thanks to Vladimir Mitrović who was the only person I knew doing generative art. When I reached out, he selflessly helped me start with the whole thing. Be sure to visit his website as he is doing amazing stuff.
I already wrote about my generative work a little, but I will create a separate site section for my artwork. Meanwhile, you can see the most of my work on Instagram. I'm super thrilled that people like my art enough to hang it on their walls.
All of my work is done with pen plotting in mind. I'm using AxiDraw SE/A3 by Evil Mad Scientist and I love everything about this machine. Pen plotting is something that I want to write more about in the future.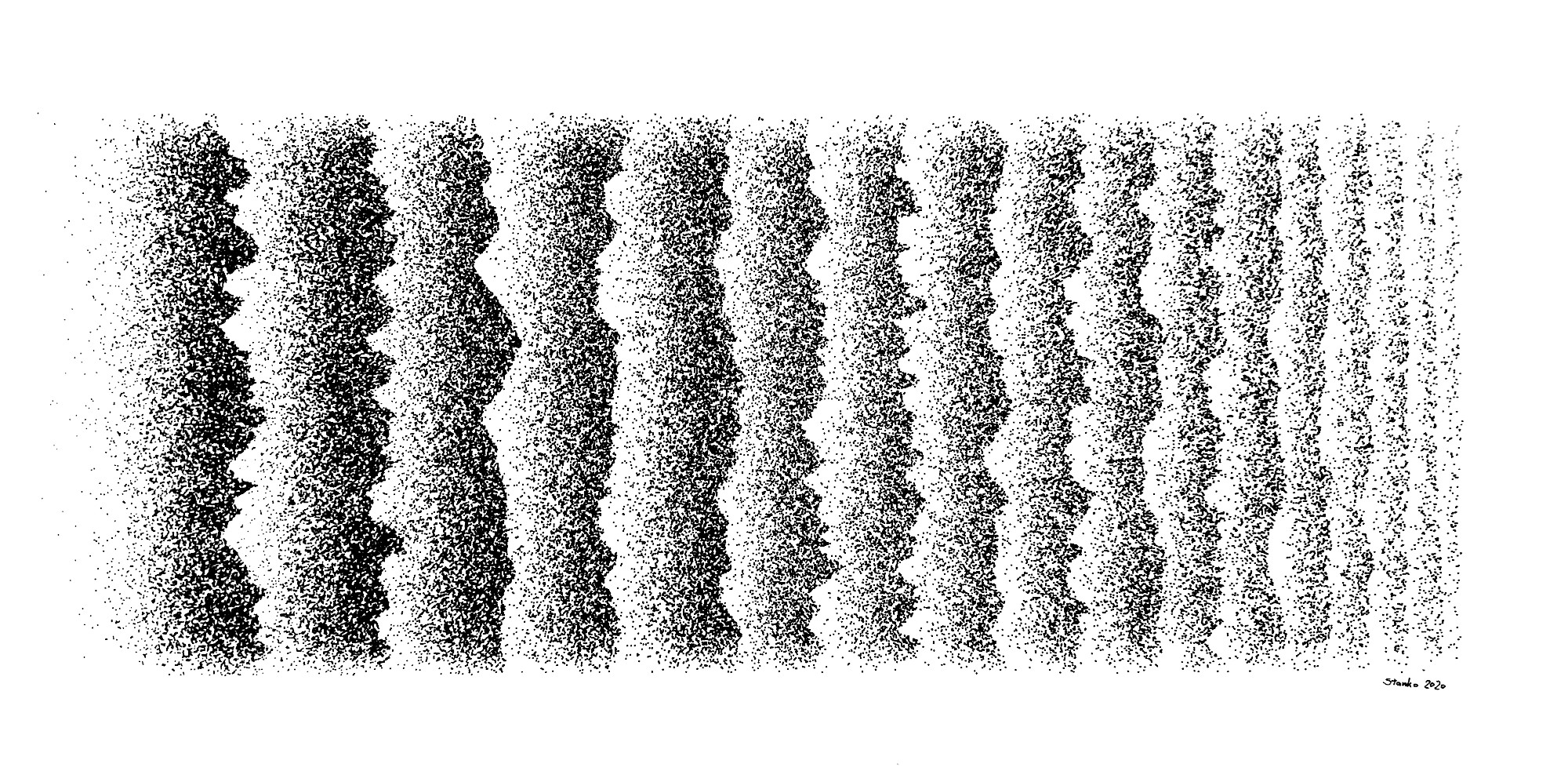 Blog
This year I neglected the blog a little. Mostly because I was focused on generative stuff, and I was doing that instead of writing posts. The pandemic didn't help either.
I removed Google Analytics in favor of GoatCounter, a simple open source web analytics which are not tracking my readers.
Even without writing much, I had more visits than in 2020. But you can see the drop in May, about the same time I removed Google Analytics. Coincidence or not, I can't say. The second drop happened in early December, as I moved posts under /blog prefix but screwed up the redirections. I can only hope search engines won't derank me too much because of that.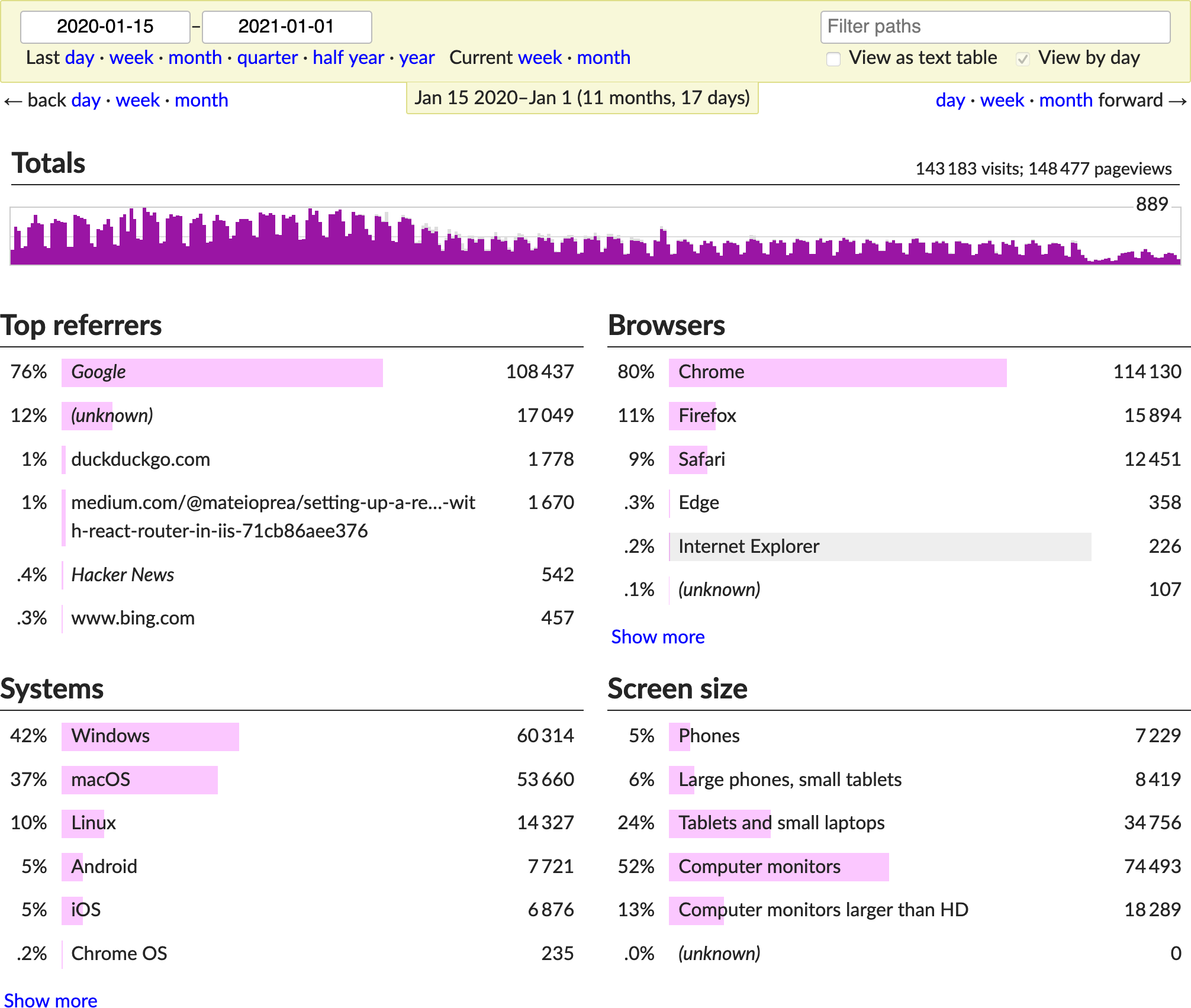 People are still not sticking around after reading one article, but that is ok, I never optimized for that. I'm happy to see that traffic is still mainly organic, coming from the search engines. Interesting thing is that macOS is almost tied with Windows.
Work
Working from home
I'm fortunate enough to have a dedicate work space. A small study with a good chair (I'm a big fan of Steelcase chairs) and a monitor. Pretty much the same setup as the one I have at work. All in all, I think I was more productive working from home, mainly due to the lack of distractions. But man, I miss working from office, along with all of it's distractions.
Our website
I'm proud to say I was part of the team who developed a new version of Work & Co website. I love it's design and the grid navigation. Fully made in React.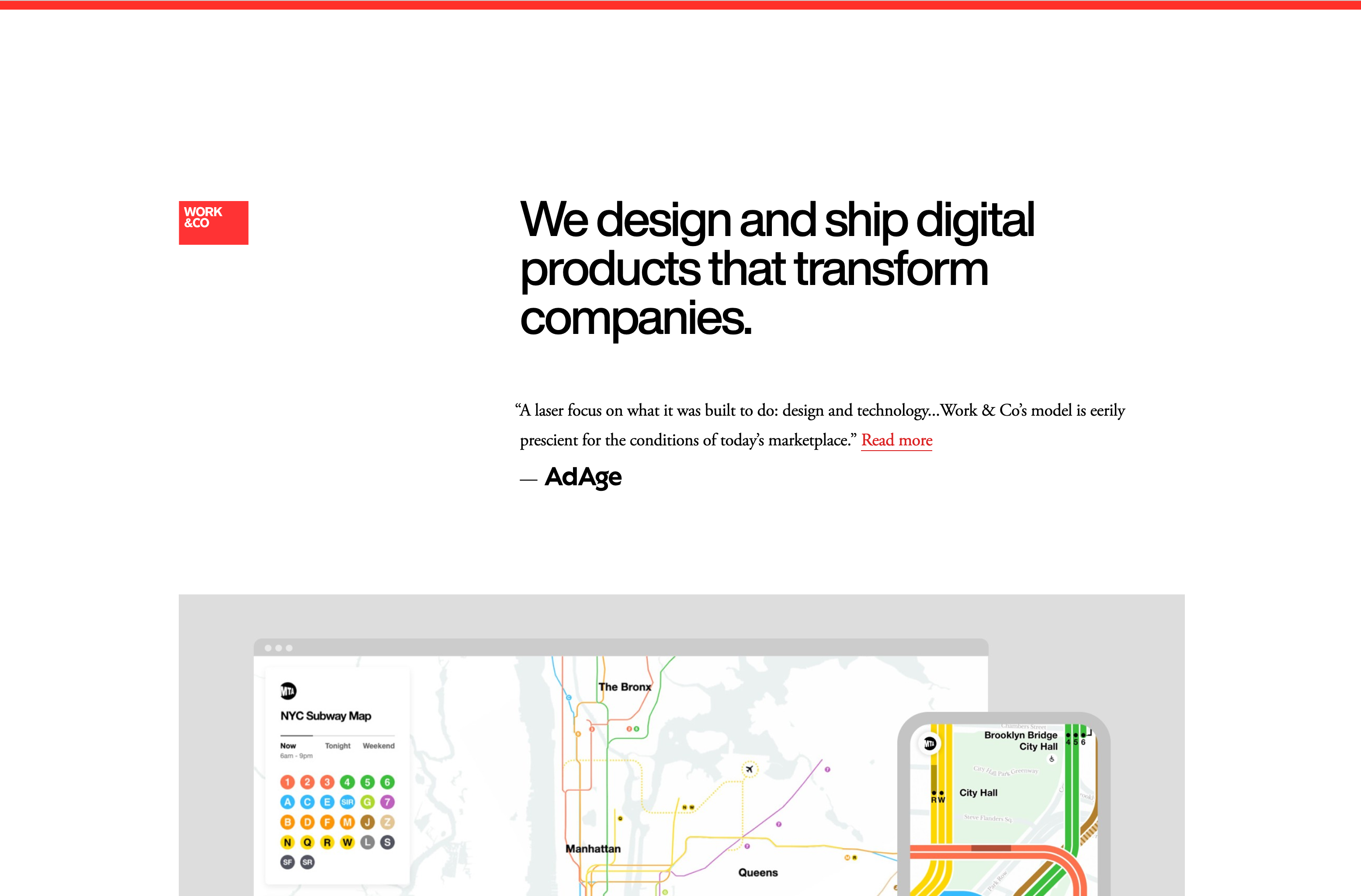 IKEA
For about year and a half I was working with some great people in IKEA on their new web experience and the new design system. It was a super pleasant and insightful experience.
Side projects
If I remember correctly, I haven't released any npm libraries this year. Like I said, I was spending my time drawing with code. However, number of downloads is still on the upward trend. It reached whopping 9 millions this year!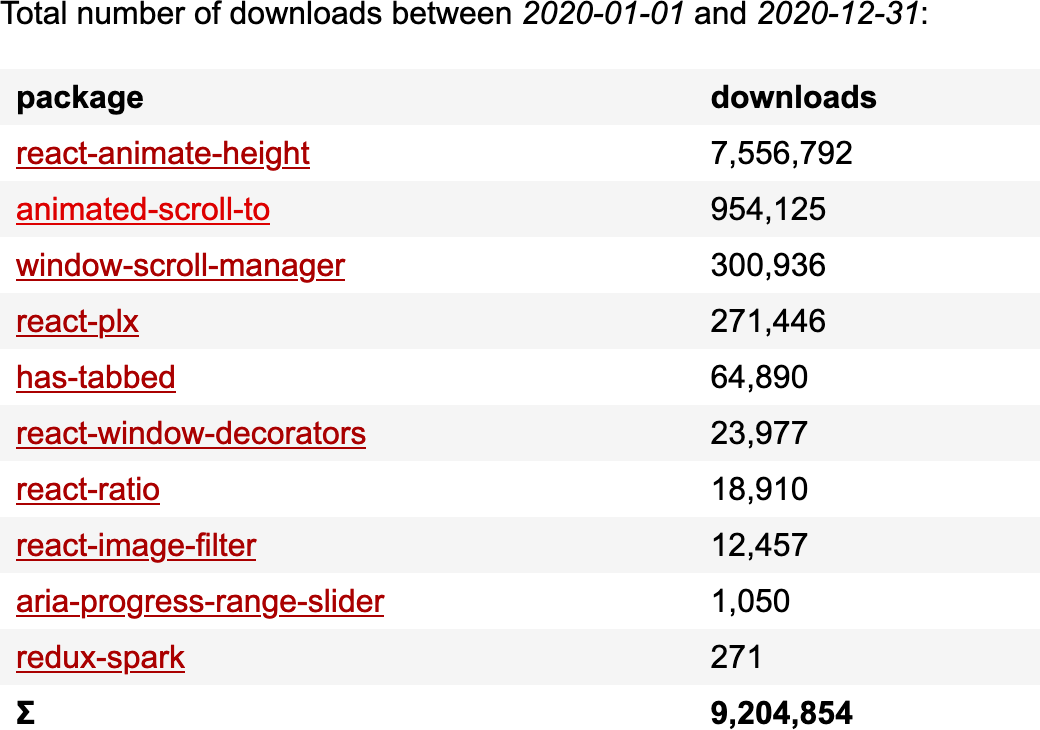 Some of my generative work is open source and interactive. For all other drawings, please check my generative work on Instagram, until I build a real artwork section.
Interactive ones you can find here:
---
Thank you!
Post is a little bit chaotic, which fits the theme of 2020. I just wanted to get it out there as it took me so long to finish it. Thank you for reading my ramblings and let's hope 2021 will be a better year. (It has to be, right?!)
Take care!