One million npm downloads
04. December 2018
I want to brag a little - my npm packages have been downloaded more than 1 million times (Stats are coming from npm-stat.com.) this year!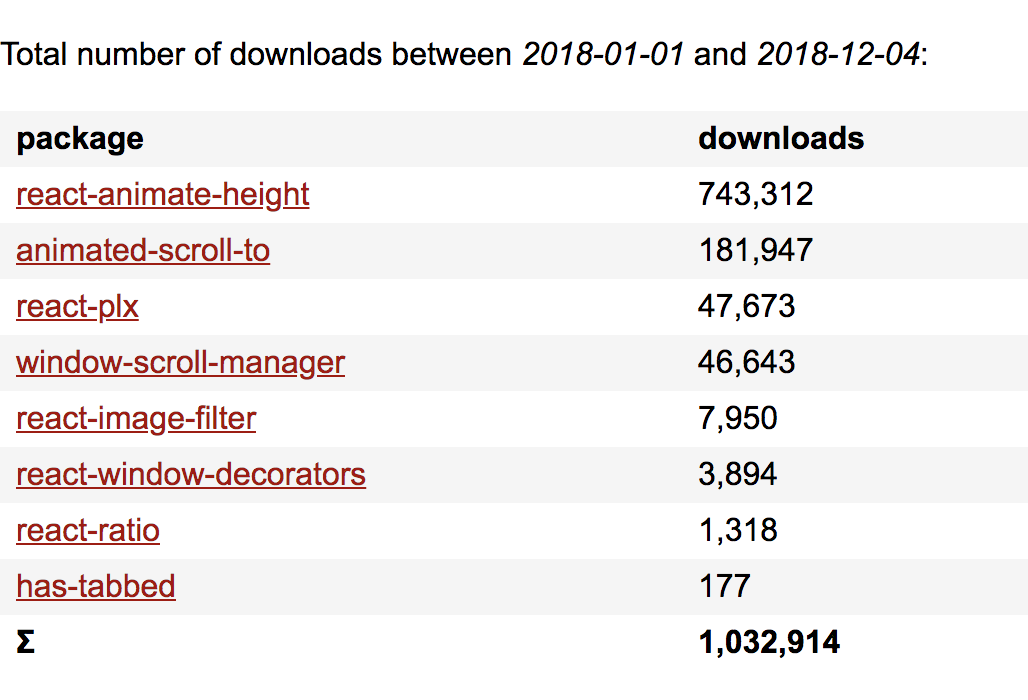 And I finally got a real domain:
I've been quiet for the last couple of months. Mostly because I was busy with other things, both work and personal. But I do have a few small side projects I will be sharing soon.
Stay tuned!